Home Staging Tips for Pet Owners: How to Get the Sale
Posted by Joc Calloway on Tuesday, May 2, 2023 at 2:21:42 PM
By Joc Calloway / May 2, 2023
Comment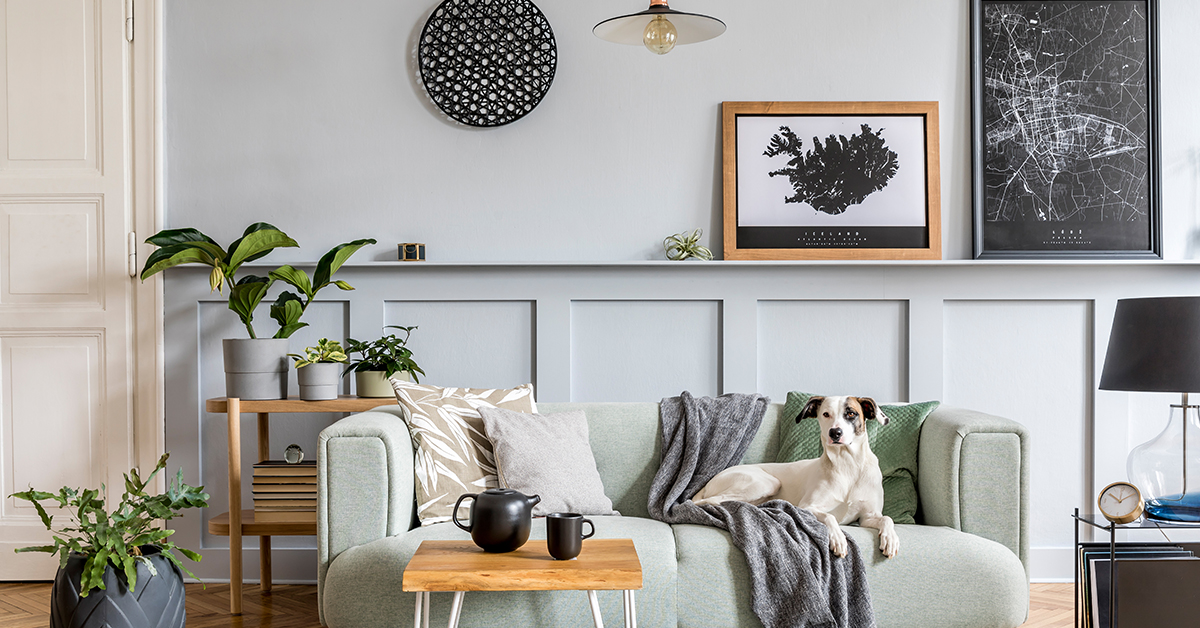 A recent American Pet Products Association (APPA) survey revealed that 70% of U.S. households own some type of pet. Even though most of us share our homes with one (or more!) furry friend, evidence of having an animal in the house is not usually an attractive selling point when a home is on the market.
Do Pets Devalue a House?
Smart home staging shows off a home's best features, helping it sell faster and at a higher price. Obvious signs of pet ownership could significantly devalue a house. You don't want your clients to potentially lose thousands of dollars in home value from the normal wear and tear associated with pets. Here are some ways you can help pet owners maximize their property's value and stage their houses like a pro while hiding evidence of Fido!
Essential Home Staging Tips for Pet Owners
Tidy up the lawn.

The premier photo for most online listings includes a shot of the home's exterior and yard. Clean the walkway and porch, spruce up the lawn

, and store away any outdoor pet toys.

Vacuum vigorously.

Our furry friends can't help it—they shed everywhere! Unfortunately, many people have allergies and are very sensitive to animal hair. Vacuum the floors, dust all surfaces (don't forget windowsills and blinds!), and consider an air purifying system to help remove any remaining pet hair and dander from the interior of the home.

Freshen with fragrance.

Despite our best efforts, the homes we share with our pets may smell like the animals who live there. Prospective buyers without pets of their own might be unusually sensitive to pet odors, so be sure to neutralize any smells lingering in the air.
Scrub the carpets, wash the pet beds and blankets, empty the litter box, clean the bird cage, or scrub the fish tank—all these items can emit unpleasant odors that first-time visitors may notice.
Hide the litterbox

. For cat owners, litter boxes are often the primary culprit when it comes to unpleasant odors in the house. In addition to their smell, they are often unsightly. Clean the cat box thoroughly, then tuck it out of sight before your showings.

Repair any damage.

Often, our pets can cause minimal damage that could detract from your home's appeal during a showing. Look for scratches on the baseboards, door frames, curtains, and furniture. Often, a little paint or putty will do the trick! Cover upholstery snags with throw blankets or pillows.
We want our clients and their pets to live happily ever after in the house of their dreams! By following these tips, you'll stage your home like a pro, even if the pet is the head of household!!
Thinking about Moving? Let's Talk Home Values.